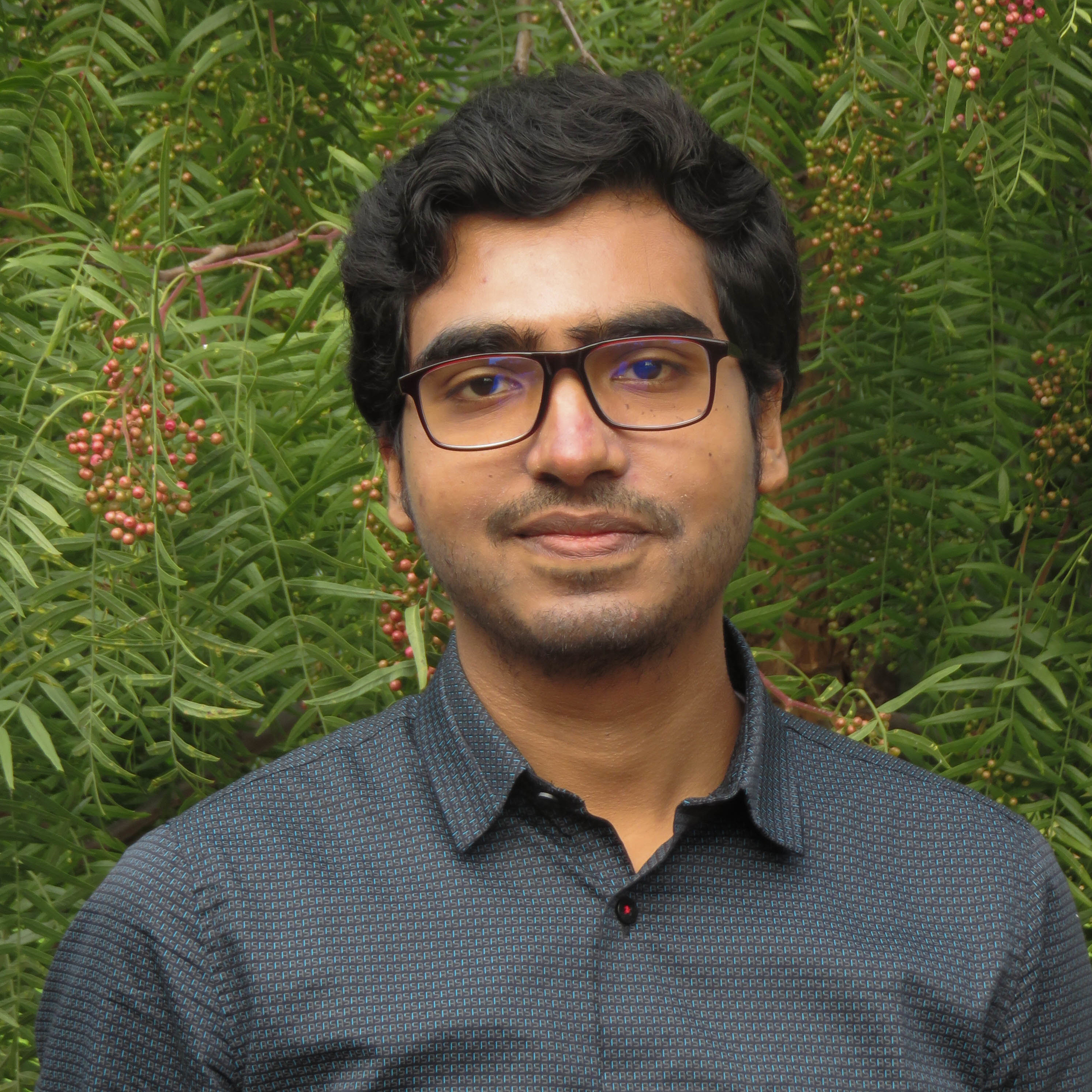 Saptarshi Chakraborty
saptarshic AT berkeley DOT edu
I'm Saptarshi Chakraborty (সপ্তর্ষি চক্রবর্তী), a second-year PhD student in Statistics at the Department of Statistics, University of California, Berkeley. Prior to joining Berkeley, I completed my Master's (M.Stat) and Bachelor's (B. Stat (Hons.)) degrees in Statistics from Indian Statistical Institute, Kolkata, India. Previously, I was a visiting scholar at the Department of Statistical Science, Duke University, NC, USA. I was also a summer exchange student at the Big Data Summer Institute, University of Michigan, USA in 2018, where I worked on the application of Machine Learning algorithms on medical data.
Sections:
MW 2-3 pm @ Evans 3 (Section 108)
MW 3-4 pm @ Evans 9 (Section 109)
OH:
W 4-6pm @ Evans 426
Th 3-5pm @ Evans 426 Yang Chu
yang DOT chu AT berkeley DOT edu
Hi everyone, I'm a second year PhD student in the statistics department. I'm interested in probability theory. I'm from China. I completed my undergraduate study at Stony Brook. It's the first time I teach this course, and I'm looking forward to seeing you on campus.
Sections:
MW 4-5 pm @ Evans 332 (Section 103)
MW 5-6 pm @ Evans 332 (Section 104)
OH:
TuTh 9:30-11:00am @ Zoom
M 3-4pm @ Evans 446