---
All Office Hours are held at the SLC in Cesar Chavez Student Center.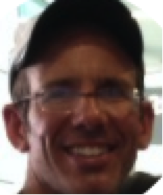 Adam Lucas
alucas AT berkeley DOT edu
Adam did his BS in Chemistry at McGill University in Canada and his Ph.D in Mathematics (representation theory) at MIT. He was a NIH research fellow at UCSF in the area at protein folding, and then taught at Mills College and Saint Mary's College before moving to Cal as a lecturer in Statistics in 2015. Adam is a competitive long distance runner, and follows his 13 year old son Lance to his tennis tournaments most weekends.
OH:
MonWed 10am-11am, Fri 1-2pm
Brian Thorsen
brianthorsen AT berkeley DOT edu
Section:
MW 2-3 pm @ 344 Evans (Section 103)
MW 4-5 pm @ 330 Evans (Section 108)
OH:
TuTh 10-11:30 am
Fri 11 am-12 pm
Yiming Shi
ys1998 AT berkeley DOT edu
Section:
MW 2-3 pm @ 332 Evans (Section 104)
MW 5-6 pm @ 330 Evans (Section 110)
OH:
Adrian Yuen
adrian_yuen AT berkeley DOT edu
Section:
MW 5-6 pm @ 334 Evans (Section 112)
OH:
Dodo Qian
zishen0823 AT berkeley DOT edu
Section:
MW 5-6 pm @ 332 Evans (Section 111)
OH:
Mon 10 am - 11 am
Th 1-2 pm
Jarry Xiao
jarry.xiao AT berkeley DOT edu
Section:
MW 4-5 pm @ 332 Evans (Section 109)
OH:
Jessica Gao
jessica_gao AT berkeley DOT edu
Section:
MW 1-2 pm @ 141 Giannini (Section 101)
OH:
Michael Zheng
mhz AT berkeley DOT edu
Section:
MW 1-2 pm @ 234 Dwinelle (Section 107)
OH:
Neil Sharma
nsharma1998 AT berkeley DOT edu
Section:
MW 2-3 pm @ 334 Evans (Section 102)
OH:
Srinath Goli
srig AT berkeley DOT edu
Section:
MW 3-4 pm @ 332 Evans (Section 105)
OH:
Yann Decressin
yanndecressin AT berkeley DOT edu
Section:
MW 3-4 pm @ 330 Evans (Section 106)
OH:
---